Royal Sun Resort's Sucás Restaurant reopens its doors
Hotel in Acantilado de los Gigantes
Sucás Restaurant reopens its doors
News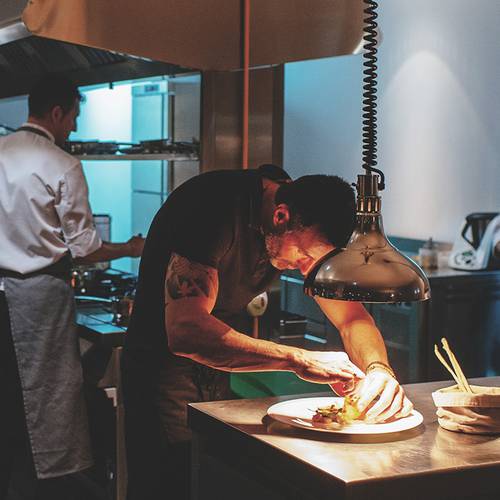 Last Friday 14th of May Sucás Restaurant reopened its doors. In this restaurant you can enjoy the exquisite tasting menu prepared by the creative chef Lucas Maes. It will be open from 18:30h until 22:30h, don't forget to make your reservation!

At Sucás Restaurant, a creative and revitalising cuisine is prepared, where the quality of the raw material is the element that always takes first place. In a calm and peaceful atmosphere, we invite you to enjoy the many delicacies on the menu of the Lucas Maes restaurant. We also offer a suggestive tasting menu with the six best dishes that reflect our cuisine.


The kitchen of the Sucás Restaurant is headed by the Canarian-Belgian chef Lucas Maes. A creative chef with more than 12 years of experience in different restaurants all over Europe such as France and Belgium.

What are you waiting for to taste the best gastronomy?

For more information and/or to make a reservation you can do so through the Sucas.rest website or by calling +34 608 802 638.
Volver